Board of Directors
Elyse Andrews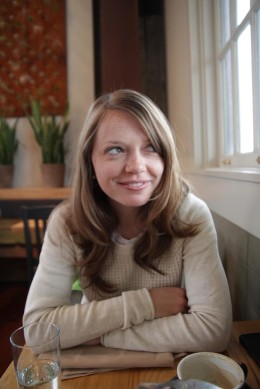 Elyse Andrews is the founder and editor of the Somerville Beat, an online magazine covering everything from the Somerville food scene and restaurant reviews to community happenings, events and feature stories. It's a guide to this small town in a big city from a local perspective. Elyse has lived in Somerville for six years and recently bought a home in the Magoun Square neighborhood. She has been on the board of Somerville Local First since the spring of 2013. In addition to working as a writer and editor for a decade and being a passionate advocate for all things local, Elyse is an avid cook, runner, reader and traveler. You can find her online at the Somerville Beat, on Twitter and on Facebook.
---
Jonathan Buck
Jonathan Buck is the sales director of the Mirak Automotive Group in nearby Arlington where he grew up. He moved to Somerville after graduating from Boston College in 2002 and lived in different apartments all over the city before buying a home in Winter Hill in 2009. He has been an active supporter and advocate of the local business community and movement for most of the last decade. He joined the SLF board of directors in 2010 and served as President in 2012, overseeing the successful transition in leadership from founding director Joe to current director Kat. He is a Past Master of Mystic Valley Lodge, avid traveler, scuba diver and concert goer. You can find him on Facebook, Twitter or LinkedIn.
---
Robert Candido
Robert Candido is a Somerville native who has been with Somerville Local First since the spring of 2013. Though he is one of our younger board members, he provides a unique perspective of life in Somerville. Having grown up "Old Somerville," heavily immersed in the local Brazilian and Portuguese community, Robert hopes to use his experiences to help connect the Somerville Local First message to a greater audience.
Robert currently works in the music industry in artist management and booking and before starting the 9-5 (or in his case 10-6), he has worked as a freelance audio engineer, event planner and video producer around town. He has been involved in the local art scene for as long as he can remember (he was even a Sunsetter!), and aspires to bring new and innovative opportunities to the artists in Somerville. A hopeless creative at heart, Robert is always working on a project and is always willing to lend a helping hand or constructive ear to those who ask. You can find him online at robby.candido[at]gmail[dot]com.
---
Joe Grafton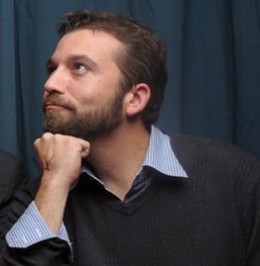 Joe Grafton is the Founder of Somerville Local First and is the Director of Development and Community Engagement at the American Independent Business Alliance.
Joe lived over a decade in all three zip codes of Somerville, including West Somerville, Somerville Ave and Winter Hill.
Joe has dedicated the last decade of his life to shifting culture and paradigms to support of self-reliant local economies and community-based businesses. He is the Vice President of the Board of the Sustainable Business Network of Massachusetts, Chair of Shift Your Shopping Steering Committee, a Steering Committee member of the New England Local Economy Network and Chief Operating Officer for the Together Festival, Boston's SXSW. Follow Joe on Twitter and connect on LinkedIn.
---
Jennifer Lawrence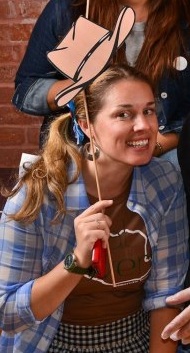 Jennifer Lawrence is the co-founder of Cambriville Connects, a blog and meet-up group connecting the vibrant Cambridge and Somerville communities. In 2013, Jen and partner Deb McLaughlin opened 3 Graces Productions, an event production company bringing Somerville events filled with creativity and beauty, all with a hint of local. Jen has been on the Board of Somerville Local First since 2009, and has enjoyed every minute of it! A Winter Hill resident, she has lived in Somerville for over a decade, and started her professional career here in the City as the Executive Director of Groundwork Somerville.
---
Debra McLaughlin
Debra McLaughlin grew up in Appalachia where a culture of work and sacrifice instilled in her a sense of purpose and service to others. "Thanks to the encouragement of my parents, I was the first of my family to graduate from college. But seeing what my parents had to do to survive helped me understand the linkages between social networks, institutions and systems. How well these function in a community either helps or hinders how people can shape their futures," she said. "Since then, I have devoted my career to building healthy communities through local, collaborative actions to make the lives of children, families and neighborhoods better."
Debra has over 25 years of social and public policy experience managing public/private partnerships, legislative commissions, coalitions and other endeavors to strengthen communities through prevention, capacity building and increasing educational opportunities for at-risk children and youth. She also founded the Center for Arts at the Armory to bring artists and the community together. With Jennifer Lawrence, she is a partner in 3 Graces Productions, an event services company based in Somerville, that specializes in planning and executing spirited happenings that celebrate community through food, fun, and art showcasing the talents of artists and small business owners in the greater Boston area.
McLaughlin is excited to join SLF to work, in concert with others, to affect positive change in Somerville. "A healthy community cannot exist without a healthy local economy. And a healthy local economy cannot exist without healthy community. The contributions of SLF are essential to creating this vigorous balance and I want to be a part of making that happen," she said.
---
Andy Pyman
Andy Pyman is The Leader of Truly Good, a design and development firm providing web solutions to growing businesses and organizations. Combining a close eye on the local, independent business scene with a commitment to keeping up with the latest technology, social media and internet trends, Truly Good continues to be a leading web development firm in the Somerville/Cambridge area.
Andy has been involved with Somerville Local First since 2009, when Truly Good joined as a business member. In the years that followed, Andy has held various roles with the organization, from event volunteer to web developer to Communications Committee member to Board President.
A Somerville resident since 2006, Andy and his family currently live in lovely Prospect Hill, predicted by the Somerville Journal in 1870 to become "the most aristocratic and fashionable place in the suburbs of Boston." You can find Andy on LinkedIn, Facebook, Twitter and Pinterest.
---
Sarah Shugars
Sarah Shugars lives in Magoun Square and has called Somerville home for over ten years. She has been on the board of Somerville Local First since January 2012 and currently serves as secretary.
Sarah is passionate about citizen engagement and works to create systems that better engage people of all backgrounds in working together towards better outcomes. Communications Manager for Tufts University's Jonathan M. Tisch College of Citizenship and Public Service, Sarah also serves on the boards of SLF members The Welcome Project and OPENAIR Circus and is an active member of the Somerville Community Corporation. You can read her blog exploring civic strategies for building a better world at http://sshugars.blogspot.com/.
---
Grover Taylor
Grover Taylor opened Eat at Jumbo's in Ball Square on May 4, 2009. This was his first venture into business ownership and his vision was to provide Ball Square with a fun neighborhood eatery where customers could just walk in, kick back and experience a world of delicious foods. He joined Somerville Local First (SLF) in May 2009 because he has strong beliefs in supporting local business and development. Grover is known to say exactly what he's thinking and because of this, along with his desire to support local growth, he was asked to become a SLF Board Member in the Spring of 2010. Over the past few years, Grover has actively participated in fundraising, recruitment, sponsorship and various other activities that have promoted the growth of SLF. You can find Grover most days running the show at Eat at Jumbo's at 688 Broadway. Grover's favorite SLF event to date has been Harvestfest, which he has been an active organizer, sponsor and participant in since its inception in 2009 (must be the good food and beer!).
---
Dimitra Tsourianis
To be posted.
---
Michael Urban
To be posted.