Harvest Fest 2014 - Saturday, October 18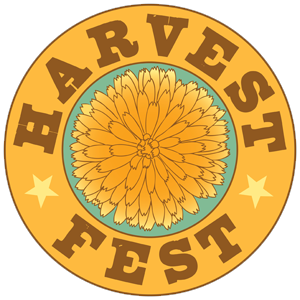 It's that time of year again! We're excited to present the 6th annual Harvest Fest to Somerville. One of the areas premier tasting events and nonprofit fundraisers, Harvest Fest brings together some of the the best businesses in the local movement under one amazing roof at Arts at the Armory for your tasting pleasure.
Saturday, October 18, 2014
Session 1: 2:00 to 5:00 PM
Session 2: 6:00 to 9:00 PM
Never heard of Harvest Fest? Check out our video recap from the 2010 event
A VERY limited amount of EARLY BIRD tickets are still available.
Join Somerville Local First and local economy advocates far and wide on Saturday October 18th for a day or evening (or both!) of delicious food from some of Somerville's best local restaurants, local beer from some of your favorite independent brewers around New England and much more. See below for our current list of confirmed participants.
Harvest Fest is Somerville Local First's major annual fundraiser. All event proceeds go towards SLF's operating budget to build and strengthen the local movement and local business community in Somerville all year long.
Confirmed Breweries and other libations (may vary by session):
*Aeronaut Brewing Company
*Bantam Cider
*Berkshire Brewing Company
*Blue Hills Brewing Company
*Harpoon Brewery
*Jack's Abby Brewing
*Mystic Brewing Company
*Mayflower
*Rapscallion
Confirmed restaurants (may vary by session):
*3 Little Figs
*Bibim
*Brass Union
*Dave's Fresh Pasta
*Eat at Jumbo's
*El Potro
*Foundry
*The Independent
*Olde Magoun's Saloon
*Riverbar
*Saloon
*Scoop N Scootery
*Taza Chocolate
*Kirkland Tap and Trotter
*Daddy Jones
Entertainers:
Session I:
Red Square
3D and the Greaseballs
Session II:
The Hospitality
Gareth Middlebrook
Want to come for free? Sign up here to be a volunteer and help us make this gala awesome!
Harvest Fest is Somerville Local First's major annual fundraiser and we're looking for sponsors to help make the event a success. Find out how you can support this important local nonprofit while gaining visibility for your business.
We're also looking for volunteers to help us with both sessions. Interested? Check out available opportunities here. All volunteers get free entry to the session they aren't working plus our eternal gratitude and appreciation.